125 A Current Collector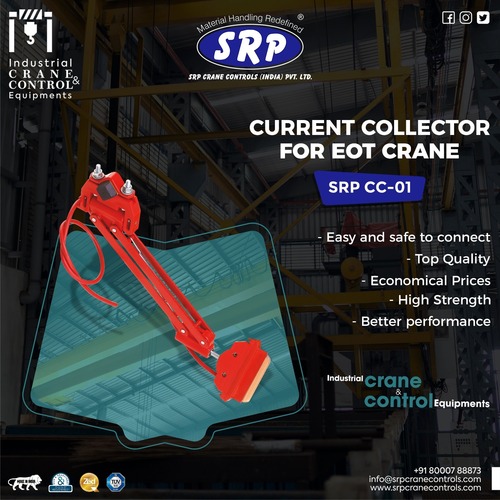 125 A Current Collector
Price And Quantity
Product Specifications
Product Description
125 A Current Collector
The offered 125 A Current Collector is an important component of an electrical system in which electricity is drawn from a stationary high tension wire. This compact and sturdy component is provided with a compact mechanism that makes it very easier to adjust it along the supply line. It is capable to move on railcar, overhead traveler and tower. Get this premium quality 125 A Current Collector from our company in large quantities as per your demands at a reasonable price.
Current Collector (6oAmps to 125Amps)

Current collector is capable of moving on railcar, Over head traveler and tower
Our current collector fulfill all requirements of our Detailed analysis and research is done.
Our entire range is corrosion resistant and provide ling lasting performance.
100% parts are manufactured using premium quality components and high technology.
We are leading manufacturer in all over
Manufacturer of current collector, current collector head, copper shoes of current collector.
Also available as spare.
Features
Easy and Safe to Connect
Top Quality
Economical Prices
High Strength
Better Performance
Compact Size
Good Control
Power Efficient
Touch Proof
Safe to Handle